Two men to appear in court after taxi camera films 68-year-old cabbie being assaulted with bottle and fists.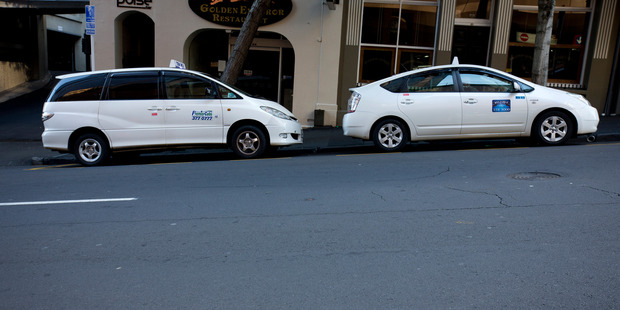 Two men have been arrested after video images showing a South Auckland taxi driver being attacked and beaten with a bottle, all to evade a $53 fare, was made public.
Tele Tufunga, 68, has been a taxi driver for nearly 30 years and drives a van for South Auckland Taxis to support his wife and four children.
On October 12 he was flagged down by two men outside a Mobil service station on Massey Rd in Mangere, South Auckland.
The pair asked to be taken to a Glen Innes address.
"I asked them if they had any money and they said, yes, they would pay for it and they hopped in and off we go," said Mr Tufunga.
The two men, who were aged between about 18 and 20, talked to Mr Tufunga for most of the trip, but then began speaking in Tongan.
"I am Samoan and I don't understand Tongan, but I could make out they were plotting something.
"When we got closer to Glen Innes itself the guy in the back was making out he was going to be sick, you know, spew in the van, and he asked to stop the van so he could get out and I thought that was fair enough."
Mr Tufunga had let the men into his cab with a bottle because he was afraid he would not get their business if he asked them to leave it.
"I stopped the van and that's the time he stood up and gave his empty bottle to his friend sitting in the front with me and he hopped out and came around to my side, opened the door and hit me on my face.
"The guy sitting next to me started hitting me with the bottle. Thank God it didn't break."
Mr Tufunga escaped from the van but one of the men continued to beat him while the other tried to steal his money and possessions from inside the cab.
He did not have any cash at the time and they fled empty-handed.
But a camera inside the vehicle caught the incident on film.
Mr Tufunga was taken to Middlemore Hospital for treatment and left with serious facial bruising that has - five weeks later - only just begun to subside.
"They don't have to hurt me, they could just run away. I had all my eyes swollen up because the guy was really having a go at me and I am an old man. I didn't want to fight back.
"I'm still so angry and so is my family. Such kids like these that do this have to stop before it gets worse and they kill someone.
"What could you say if the bottle was broken?"
Police spokeswoman Noreen Hegarty said the footage was posted on the South Auckland police Facebook page on Monday and viewers had provided valuable information.
She said last night that two men had been arrested and were to appear in court.
"The attack on the unsuspecting middle-aged driver was swift, vicious and unprovoked," she said.
"People have the right to go about their work or lawful business safely, no matter what time of the day or night."
Read more by Morgan Tait Email Morgan Tait