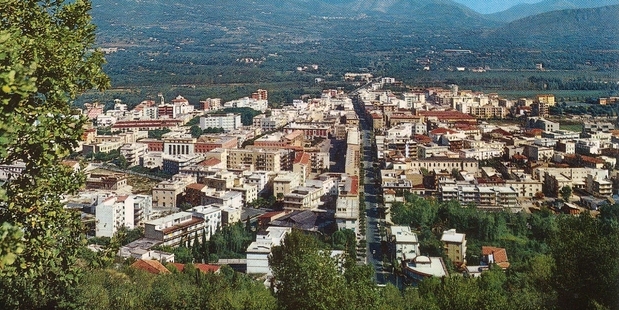 Students will visit Monte Cassino - the centre of a major series of World War II battles which involved the 28th Maori Battalion. Photo / File
Rotorua students will get a chance to follow in the footsteps of their ancestors who served in the 28th Maori Battalion.
Fundraising is under way for Rotorua Intermediate School students who will embark on a trip of a lifetime next year through Italy.
In October 1939, the New Zealand Government agreed to establish an all-Maori army unit, the 28th Maori Battalion, during the Second World War. It was divided into five companies which were organised along tribal lines. Te Arawa was part of the B company.
Teachers and co-ordinators of the trip, Debbie Law and Jodi Le Comte-Hepburn said they were taking 50 students, staff and family members for the three-and-a-half-week excursion.
Ms Law said: "[We decided on this trip] because the 28th Maori Battalion is having their 70th reunion, and we have a lot of family in our school who are related to those that fought over there, so they have a connection.
We'll be visiting a lot the cemeteries and following in their footsteps.
Mrs Le Comte-Hepburn said: "It's going to be extremely emotional for a lot of them. The parents and especially the grandparents, they remember relatives [who died] or at least remember stories of them and have never been over there."
Leading the delegation through Italy is New Zealand producer and travel broker Jo Santamaria who was raised in Cassino.
Students travelling will next year start an "inquiry-based learning" module to understand more of the history of the 28th Maori Battalion and learn the Italian language. They will also be visiting Paris, London and Hong Kong. Fundraising activities such as grocery raffles, movie nights, barbecues, and a wearable arts show are just some of the events that have been held so far to help cover the cost of $7500 per person.
Ms Law said a lot of grandparents were involved, as this was the first opportunity their family had to visit the graves of their loved ones.
Year 8 student Atera Apirana (Tuhoe, Ngati Pikiao) was excited to see different cultures but also pay tribute to her family member.
"I'm looking forward to reconnecting with my ancestors who have died in the war, like my great-great grandfather.
"I'm going with my aunty, uncle, cousin and nan, and we're going to buy stuff to put on his grave. I think this trip is really important because not all Maori are able to say they travelled to Italy, when I grow up I can say I've been there and seen my great-grandfather."
Caleb Williams (Te Arawa), 12, said he was keen to try Italian food. He will be travelling with his grandparents who live in Brisbane.
"They want to explore where the Maori Battalion went and meet with their ancestors. My koro, David Williams, was in the army, so I'm looking forward to learning more about our family."
Rotorua Intermediate School principal Garry de Thierry said overseas trips like these were educational.
"The Rotorua community have lost so many young men who died during that time. I've had family who have come in and say they never thought they'd have the opportunity to pay their respects."
Mr de Thierry said, when visiting the war cemeteries, there would be moving speeches before the students performed the school haka and Te Arawa E.
"There is an expectation for us to be able to do that, it's significant for us to take that over there and be united as a group to remember their sacrifice."
The school's trip will take place in September and October.
By Dana Kinita