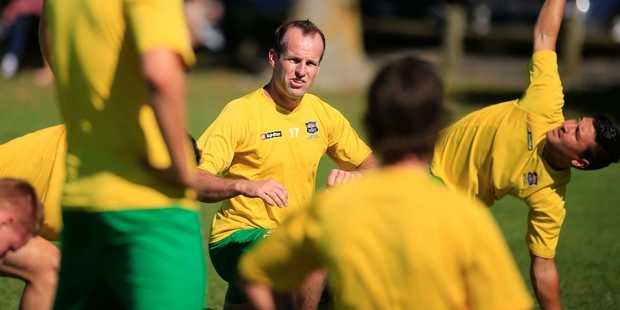 It's an ideal opportunity for Leon Birnie to showcase his football coaching skills to a wider audience, says Brett Angell.
That was the verdict of the Hawke's Bay United coach on his assistant after NZ Football named Birnie the coach of the Kiwi women's under-20 team for the Fifa age-group World Cup in Papua New Guinea in October next year.
"People are now recognising his capabilities and he's got more exposure to put into good use with both male or females," says Angell, alluding to NZ Football straying from its stance of an all-female route.
"I don't know if Leon felt it was still the pathway so it looks like they [NZ Football] have seen him possibly as a male."
Angell and Birnie steered a new-look, predominantly non-Hawke's Bay franchise team to a historic grand final in the 2014-15 ASB Premiership national summer league before succumbing to Auckland City.
Birnie is the Bay development officer with Angell overseeing the Central Football region programme.
Angell feels his assistant brings more to a coaching table with his credentials than he credits himself for.
While Birnie, who's in Los Angeles this week, is often identified in female coaching roles he has the knack of building a rapport with either gender of players.
He assumed the mantle of assistant coach of the NZ women's team to the 2014 Fifa U17 World Cup in Costa Rica.
NZ Football high performance director Fred de Jong said Birnie's appointment demonstrated the pathway in place for the country's top talent. "We are developing a structure which rewards for our best-performing people and Leon's appointment for the U20 role is a direct reflection of that," de Jong said.
"His experience with this age-group at international level at the U17 World Cup combined with what he has done domestically within our programme in recent years made him the ideal fit for this position."
The 33-year-old has been coach of the national talent centre girls' programme for several years.